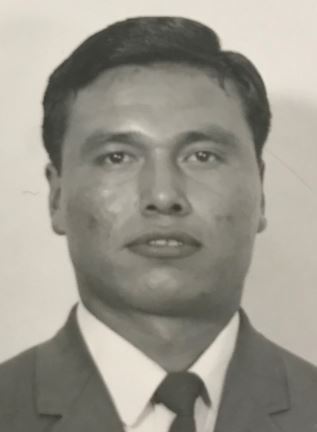 Franklin Harry McKay
Badge #253A
WINNIPEG'S FIRST INDIGENOUS POLICE OFFICER
and the First Chief of the Dakota Ojibway (First Nations) Police Service
Franklin (Frank) McKay was Winnipeg's first Indigenous police officer. He is a member of the Dakota Nation, born in Griswold, Manitoba in 1944. He grew up on the Oak River Reserve, now the Sioux Valley First Nation, located just west of Brandon on the banks of the Assiniboine River in Southwestern Manitoba.
Although the members of Sioux Valley First Nation are not signatories to any of the numbered treaties, and today are a self-governing First Nation, they petitioned the Federal Government to grant them a reserve in 1876. Yet Frank's mother still went to the Indian Residential School in Portage la Prairie run by the United Church from the time she was 5 years old until she was 18.