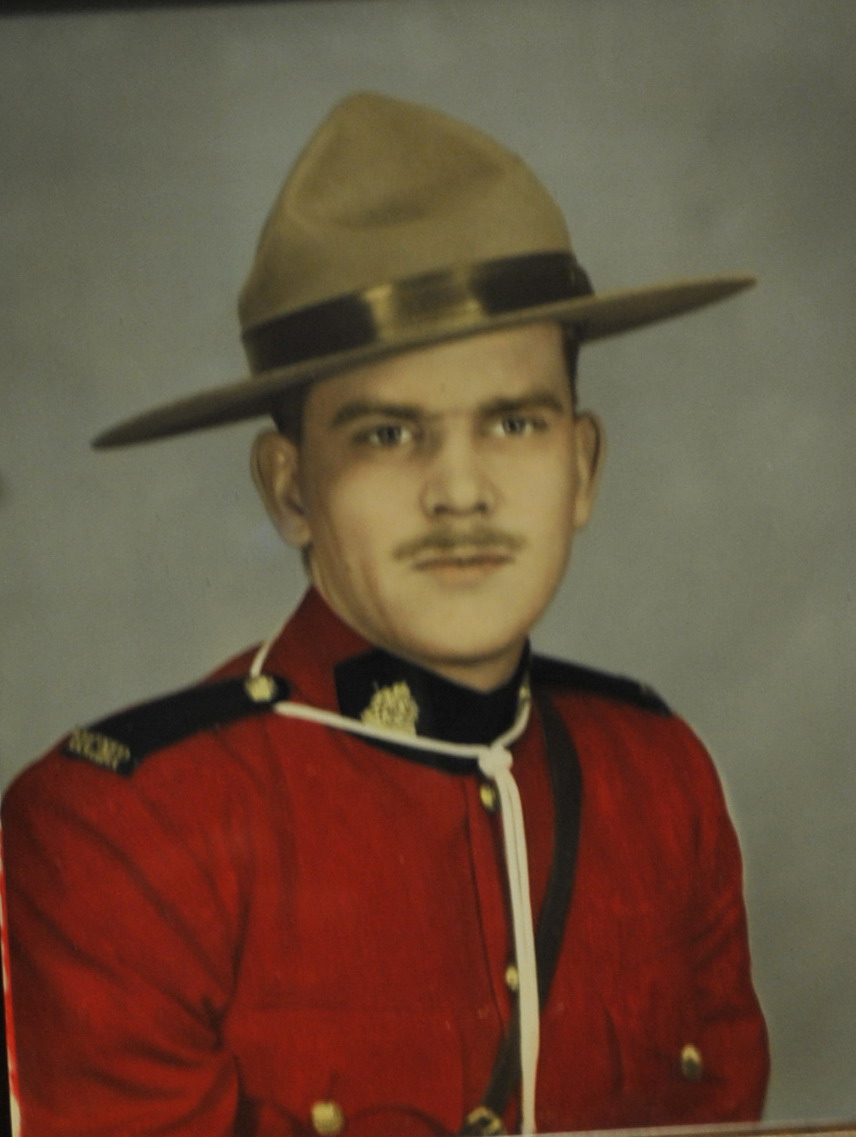 Sgt. James Aldridge O'Malley was born in Harris, SK and was posted in 17 different Canadian communities including postings in the Yukon and NWT. While posted in the Arctic, Sgt. O'Malley often travelled by dog team and had even trekked 65 miles in one day. Most of his service was spent in Manitoba, with his final posting at Gillam Detachment.
On October 28, 1970, Sgt O'Malley drowned in the Kettle River, at the age of 41, when his small boat capsized while searching for the victim a drowning.
Sgt. O'Malley was married to Marjorie and they have three children. In 1988 his only son, Michael O'Malley was sworn into the RCMP.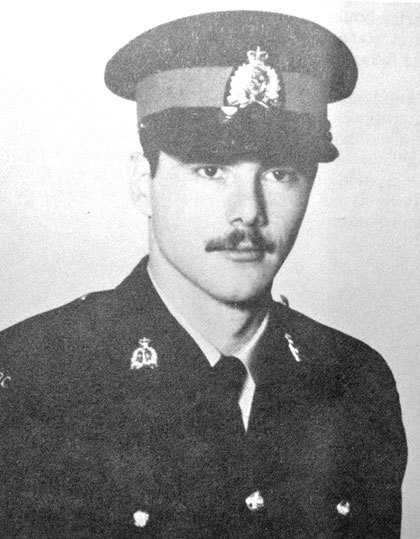 Special Constable Robert William Cochrane Thomas (S/2886) was raised on Peguis First Nation and served as a band constable prior to joining the RCMP on January 4, 1985.
On March 6, 1986, S/Cst. Thomas was working highway patrol with his partner near Powerview. Shortly after 1 a.m., the officers noticed a vehicle parked at a local gas station and stopped to check if either of the two occupants needed help.
After a brief conversation with the driver, the two officers turned and walked back to their car, when the driver suddenly got out of his car and shot S/Cst. Thomas in the back, killing him instantly. The other officer managed to pull his revolver and return fire, but the gunman wounded him in the wrist and chest rendering him unconscious.
46-year-old Edgar Martin Olson was out on parole for attempted murder at the time of S/Cst Thomas's death. Olson was later convicted of first-degree murder and sentenced to 25 years in prison. He died after serving 6 years.
Special Constable Robert Thomas was only 21-years-old and was buried in the United Church graveyard on Peguis First Nation.
Constable  John William Clarkson
Between Rathwell and Treherne, on Road 43 North, about 115 kilometres southwest of Winnipeg is the Woodlands Cemetery. Buried beneath a barely legible headstone, weathered with the passage of time, in section 2, row 10, plot 14, lies John William Clarkson – murdered on duty – November 17, 1905.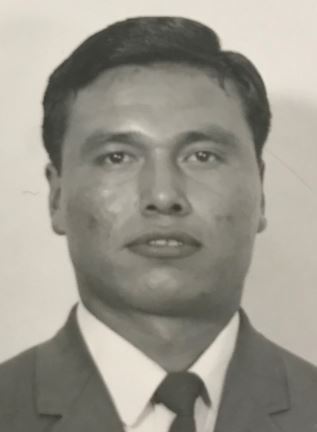 Franklin Harry McKay
Badge #253A
WINNIPEG'S FIRST INDIGENOUS POLICE OFFICER
and the First Chief of the Dakota Ojibway (First Nations) Police Service
Franklin (Frank) McKay was Winnipeg's first Indigenous police officer. He is a member of the Dakota Nation, born in Griswold, Manitoba in 1944. He grew up on the Oak River Reserve, now the Sioux Valley First Nation, located just west of Brandon on the banks of the Assiniboine River in Southwestern Manitoba.
Although the members of Sioux Valley First Nation are not signatories to any of the numbered treaties, and today are a self-governing First Nation, they petitioned the Federal Government to grant them a reserve in 1876. Yet Frank's mother still went to the Indian Residential School in Portage la Prairie run by the United Church from the time she was 5 years old until she was 18.
Chief Joseph Teres – Transcona Police Department
A top 10 Transconian, a Manitoba Baseball Hall of Famer, a Kiwanis Club President, an elementary school honorarium, and a Chief of Police all have this man in common.
Joe Teres was born to Ukrainian parents in East Kildonan on January 1, 1921. His family moved from their home on Winterton Avenue to Melrose Avenue East in Transcona when he was 12. He attended the old Transcona Central School, United College, and the University of Manitoba where he took engineering.
During his youth, Joe was very active in baseball. Although nicknamed "Mr. Shortstop" during his 20 years playing baseball in Manitoba, he was also a powerful batter, a fast baserunner, and he had a great throwing arm.