About the MACP
Manitoba Association of Chiefs of Police
The objective of the Association is to encourage and develop the co-operation of its members as a management association for the purpose of leading the development of policing in Manitoba and representing police leadership to the people, Minister of Justice and the Government of Manitoba.
The goals of the Association are:
To identify and promote the highest standards of ethics and professional policing practice in the conduct of public policing in Manitoba.
To encourage the professional development of members, acknowledging that enhanced skills in public administration policy development, applied leadership and community development will create more effective Chiefs of Police.
To establish a forum for members characterized by fellowship, trust, co-operation and liaison.
To support the work of, and maintain a direct relationship with, the Canadian Association of Chiefs of Police.
Executive
Our Current Board Executive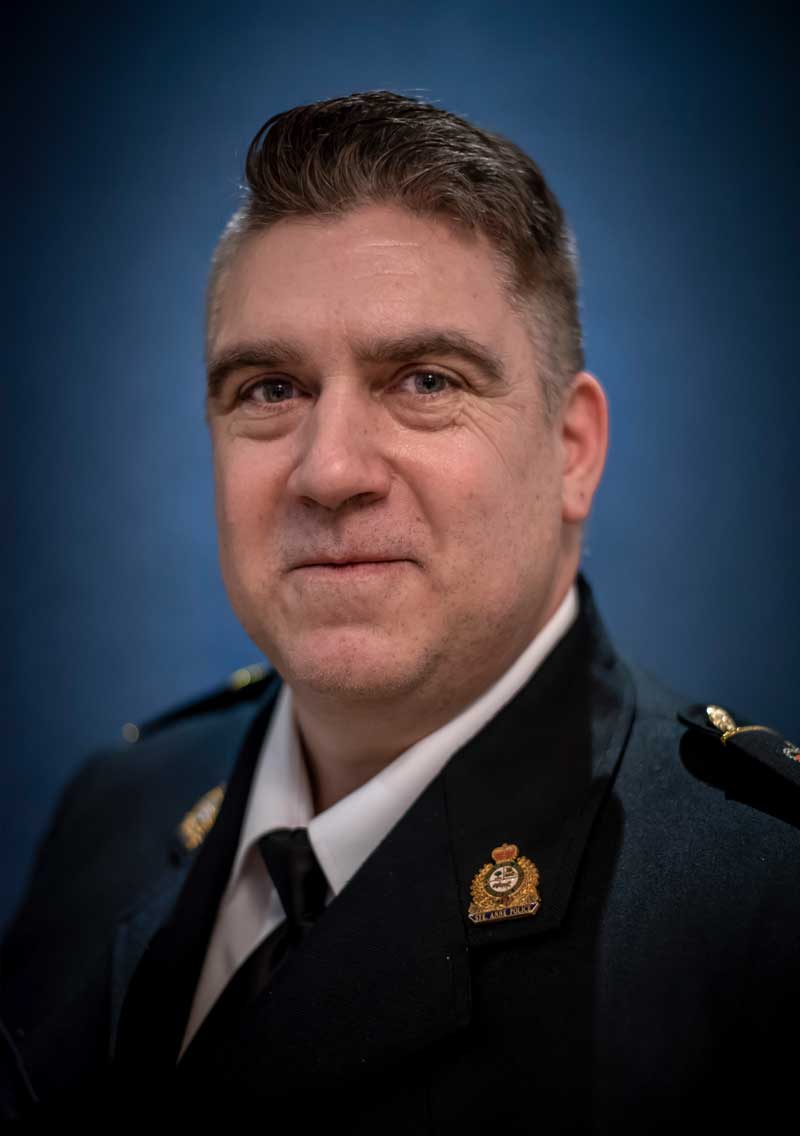 CHIEF
Marc ROBICHAUD
President, MACP
In January 2009, Marc was appointed Chief of the Sainte-Anne Police department. Prior to this he was with the Atlantic Lottery Corporation, first as the manager of Integrity and Compliance and then manager of Investigative Services. Chief Robichaud began his policing career in 1990 with the Royal Canadian Mounted Police. He went on to serve as an officer with the Morden, Rothesay Regional and Amherst Police Services.
During his career he has worked in a diverse number of policing roles including, Undercover Operations, Integrated Organized Crime, Major Crime, Emergency Response Team and Behavioral science.
In 2004, Chief Robichaud was a research associate at the University of New Brunswick working on projects related to deception detection and best practices in forensic statement analysis.
Chief Robichaud is currently on the Police Science Program Advisory Committee at Assiniboine community college and the Advisory Board of Northwest Law Enforcement Academy. He is active in the community as past president of Wrestling Manitoba and currently coaches the Spartans Wrestling Team.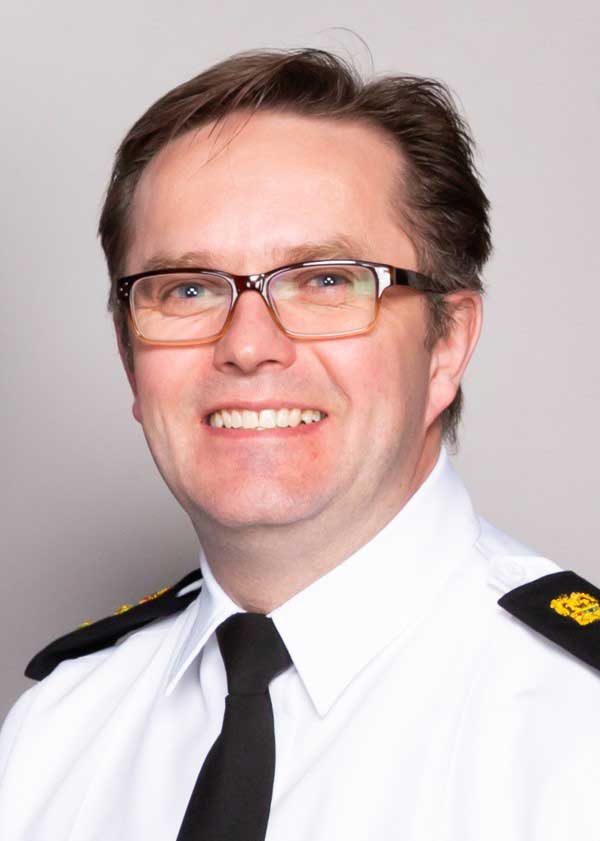 DEPUTY CHIEF
Gord PERRIER
Vice President, MACP
In June 2016, Gord was appointed to the rank of Deputy Chief of Police and is responsible for the operations portfolio. In this role he is responsible for both Uniform Operations and Operational Support Branches including General Patrol, Traffic, Community Relations, Specialty Support, Records and Arrest Processing, along with 911 Emergency Services.
Deputy Chief Perrier began his career with the Winnipeg Police Service as a Special Constable in 1992 serving in the Forensic Services Unit. In 1994, he transitioned to uniform operations as a Police Constable. He has worked extensively as an investigator in a variety of units within the Criminal Investigations Bureau including Major Crimes, Organized Crime, Integrated Proceeds of Crime, Commercial Crime, Special Projects and Professional Standards.
He is also the founding director of Winnipeg's Child Advocacy Centre, a non-profit corporation that works with a number of government agencies, including the police, to gather evidence in support of child maltreatment prosecutions.
Deputy Chief Perrier provided leadership for various branches as a Superintendent, including Operational Support, Human Resources and Organizational Support. Previous Inspector postings include the Duty Office and assignments leading the Major Crime Division and Specialized Investigations Division. Deputy Chief Perrier was also the project leader for the review of homicide operations and major case management planning.
Deputy Chief Perrier holds a Master's Degree in Leadership and Management from Charles Sturt University in Australia and is a graduate of the Canadian Police College, Executive Development Program. He is a recipient of the Province of Manitoba Law Enforcement Medal of Excellence, the Exemplary Service Medal and is Vice-President of the Manitoba Association of Chiefs of Police. He has an impressive history with board work and currently sits on the board of the National Police Services Advisory Committee, Winnipeg Police Museum & Historical Society and is a member of the both the Canadian and International Association of Chiefs of Police among others.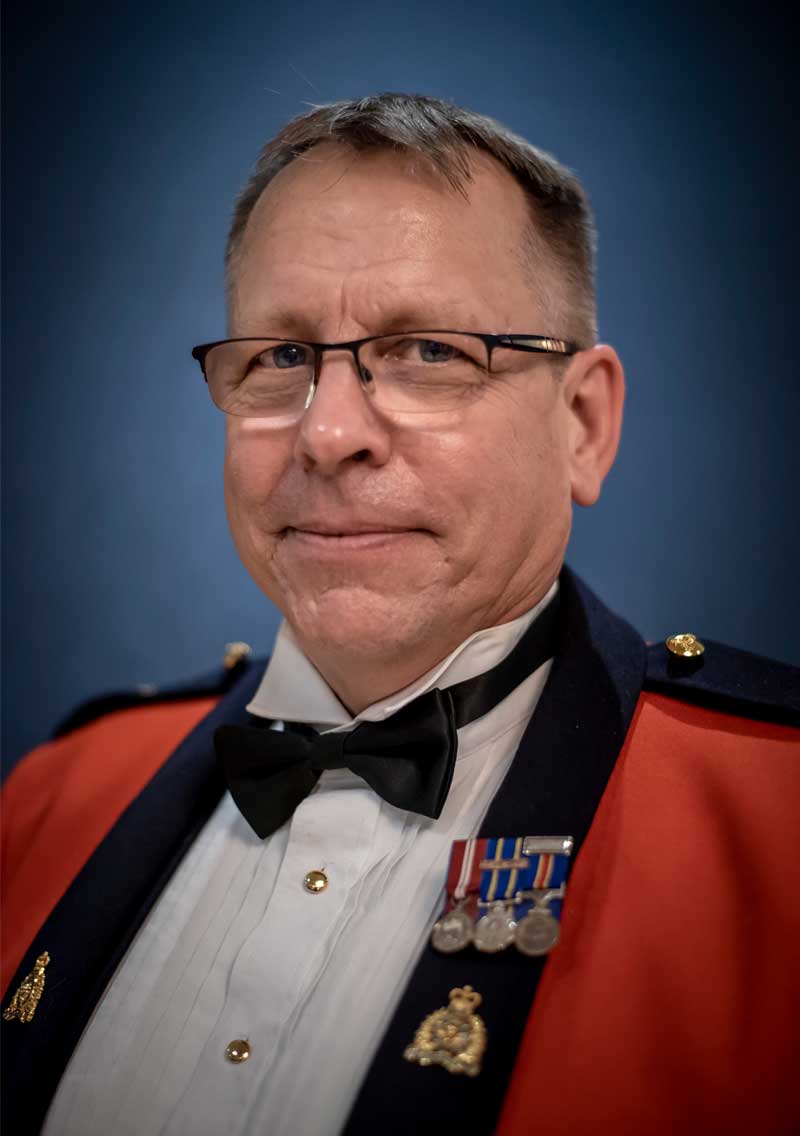 SUPERINTENDENT
Bruce PRANGE
Interim Secretary Treasurer, MACP
Bruce Prange has over 30 years of service in the RCMP, serving mainly in Manitoba, but also in British Columbia, and National Headquarters (NHQ) in Ottawa. His experience includes General Duty policing and plain clothes investigative work in The Pas and Portage la Prairie. Bruce spent a large part of his service in forensics, starting as a forensic identification specialist in BC and Manitoba prior to a few years as a discipline reviewer.
He worked out of the former RCMP Forensic Laboratory as a bloodspatter analyst and FIS (Forensic Identification Services) Manager prior to being commissioned to NHQ in FIS Policy Centre. He returned to Winnipeg as manager of the RCMP Forensic Laboratory. He was the Officer in Charge of Operations Strategy Branch for several years in Winnipeg prior to promoting into the position of Administration and Personnel Officer. Bruce participated in several Disaster Victim Identification (DVI) missions for Canada, including Thailand (2005), and Interpol DVI assessment missions in Haiti (2010), and the Phillippines (2013).
He has a Honours Bachelor of Science from the University of Guelph, a Masters Certificate in Project Management, and completed the Advanced Program in Management, Leadership and Strategy, from the Asper School of Business, University of Manitoba. He is a recipient of the Queen Elizabeth II Diamond Jubilee Medal, Manitoba Excellence in Law Enforcement, and Commissioner's Commendation for Outstanding Service.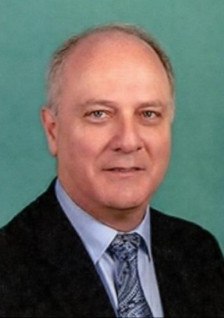 Clem CORMIER
Executive Director, MACP
The Manitoba Association of Chiefs of Police is pleased to announce that Clem Cormier will assume duties as the first Executive Director in June 2019. He will be responsible for day to day business, strategic planning and business development. His office will be located at the Winnipeg Police Service HQ, 245 Smith Street in Winnipeg.
Fully bilingual, Clem brings to this position 40 years of experience from both policing and public sector work. He was a member of the Winnipeg Police Service for 25 years and worked extensively as an investigator. Subsequent to his retirement in 2003 from the WPS, he joined the Manitoba Public Insurance (MPI) Special Investigation Unit becoming an expert in fire investigation.
In 2008 he was promoted to Senior Manager of the Identity Verification and Data Integrity Department and lead MPI's shift to the new enhanced driver's licence and identity card and the implementation of these products for the Province of Manitoba. In 2011, Clem was appointed as Senior Manager of MPI's Special Investigation Unit. In 2016 and 2017 Clem was engaged by the President and CEO of MPI as a Special Advisor and created an executive development program.
Clem has also held a number of positions in the community that resulted in educational improvements including the development of two new schools in South Winnipeg. He is a graduate of the University of Manitoba and holds a Bachelor of Arts degree along with a Certificate in Public Sector Management. Clem is a member of a number of associations and a past member of MACP. Clem is married with 5 adult children and two grand-daughters.