Manitoba Association of Chiefs of Police
The objective of the Association is to encourage and develop the co-operation of its members as a management association for the purpose of leading the development of policing in Manitoba and representing police leadership to the people, Minister of Justice, and the Government of Manitoba.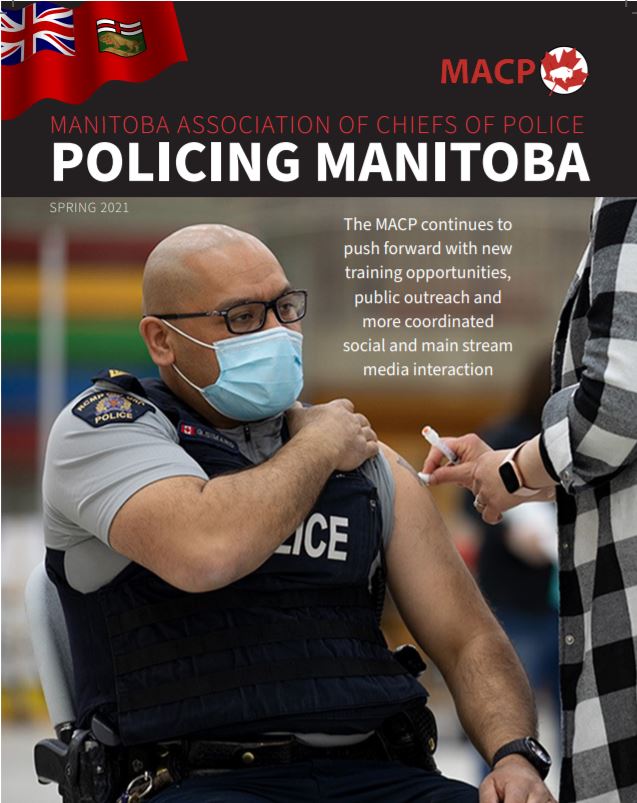 Child Exploitation Awareness
The Manitoba Association of Chiefs of Police is honoured to collaborate with the Canadian Centre for Child Protection to help raise awareness regarding the personal safety of all children. Throughout May and June will be sharing valuable information for kids, teens, and caregivers through our Facebook and Twitter accounts.
Our goal is to raise awareness so together we can reduce the incidence of sexually exploited children, and share education and prevention resources around child personal and online safety.
What do you do if you or someone you know has been victimized? Contact Cybertip.ca.
As Canada's tipline for reporting online child sexual abuse and exploitation, Cybertip.ca is also a place for Canadians to turn to for help with concerns about shared intimate images, online luring, and other areas involving child victimization on the internet.
Remember: You are not alone!
The Manitoba Association of Chiefs of Police Speaker Series brings the very best of today's experts, leaders, thinkers and innovators to deliver a wide variety of topics of interest to police leaders in Manitoba. MACP members will come away from each speaker event with greater awareness and a broader understanding of new and interesting ideas through these informal and engaging events.
May 20, 2021 – 11:00 a.m. 
RCMP Assistant Commissioner Jane MacLatchy  – an Exploration of Restorative Justice: what it is, how it works in Manitoba, and why the MACP should be an active partner in its implementation.
May 26, 2021 – 10:30 a.m. 
RCMP Sgt. Adrienne Vickery, RCMP National Cryptocurrency Coordinator – Cryptocurrency: Advances in Technology and Operational Readiness, Part 2
Project Gold Dust: Inter-Provincial Illicit Drug Network Dismantled
Ransomware is a form of malware that encrypts a victim's files. The attacker then demands a ransom from the victim to restore access to the data upon payment.
Users are shown instructions for how to pay a fee to get the decryption key. The costs can range from a few hundred dollars to thousands, payable to cybercriminals in Bitcoin.
Read more about how you can stop ransomware by clicking the image below.
SomethingIsWrong
Something is wrong is the latest Crime Stoppers province-wide campaign which focuses on meth dealers and traffickers in Manitoba. Through this initiative, police agencies are hoping to identify and stop methamphetamine dealers and traffickers.
"Law enforcement can not win this battle on their own," said Paul Johnson, chair, Winnipeg Crime Stoppers.
"They need everyone's help to provide the information they need to stop the flow of methamphetamine into our communities. Every piece of information — no matter how trivial — is important. The three Crime Stoppers programs are proud to be part of that community to create a 'made-in-Manitoba solution' to address this crisis."
If you have information on a crime, call Winnipeg Crime Stoppers at 204-786-TIPS (204-786-8477). For residents living outside of the city of Winnipeg please call 1-800-222-8477. Callers never have to reveal their identity.  If your tip is helpful, you are eligible to receive an award up to $2000 cash!  All awards are paid out using a system designed to maintain your anonymity.
For more information visit the CrimeStoppers website at https://www.winnipegcrimestoppers.org/
News
Our Latest News
Executive Leadership Announcement Today, I take great pleasu [...]
The province is providing $510,000 to United Way Winnipeg fo [...]